ABOUT LAVENDER MERMAID FARM
Lavender Mermaid Farm welcomes you to East Texas! You will love the countryside of Northeast Texas with the rolling hills, pines and beautiful lakes. Lavender has always played a part in our lives due to its wonderful scent and healing qualities. Lavender is one of the most popular garden plants of our times. We are actively creating new culinary delights to serve for breakfast.
Guests keep coming back to enjoy our exquisite culinary treats. We make our own signature Lavender Mermaid Syrup that is tossed with fresh fruit each morning. At bedtime, we wish our guests sweet dreams with our Home-Made Chocolate Lavender Truffles at their bedside.
Come and experience our delightful cottages when staying in Gilmer, Mount Pleasant, and Pittsburg areas of Texas. Our premier East Texas Bed and Breakfast retreat offers luxurious accommodations, personal service, and warm hospitality. All of our cottages have top of the line beds, walk-in showers, and small kitchenettes. Each room is equipped with coffee maker, compact refrigerator, microwave and seating areas.
Slow down and enjoy some serene time in nature at Lavender Mermaid Farm We check out the cottages and what you can expect when you book some time at the beautiful Lavender Mermaid Farm.
It can be difficult to escape from the hustle and bustle of regular day life, with work always calling, tasks always needing to be done, and traffic to stay stuck in. We all need a way to escape and find some peace every once in a while, and there's a place just south of Pittsburg that's bringing that relaxation!
Lavender Mermaid Farm Bed & Breakfast Cottages provides a private getaway from the city, without having to actually go too far from home. Owner and Innkeeper Michelle Smith took us for a walk around the property to see just why people enjoy staying there and coming back year after year. With five choices of rooms to stay in, a forest to enjoy the quiet of nature, and a gourmet breakfast each morning, it's hard to not enjoy your stay.
"I make everything from scratch. I make all the jams from local fruits like Efurd's peaches, Greer Farm's berries, Comeback Creek's strawberries, everything I make is from local," said Smith. "I get farm fresh eggs from our neighbors every week. It's like 'How much do you want for them?' 'We don't want any for them, just give us a breakfast every now and then.'"
One thing that was spoken over and over again from visitors that have already been or are regulars at Lavender Mermaid in reviews, are about Smith's homemade breakfast that is delivered to your door each morning.
Smith started Lavender Mermaid after 30 years in the mortgage industry, as a software developer, who uses her experience traveling around the country to know what makes people happy during their stay. Visitors have come from all around East Texas, the surrounding areas in Arkansas and Louisiana, and even so far as Africa, England, and Hawaii during their travels through Texas.
"I stayed in really nice hotels all the time I travelled from coast to coast, and thought, 'I can put all of this, from what I've experienced, into this B&B'," said Smith. "Everything that I liked and the best of all the different places that I stayed at, I tried to incorporate into each of the cottages."
Visitors can stay in one of five cottages, with one of their four building beings a duplex that larger groups can use. From each cottage, you can enjoy a lovely view of the pine forest that Smith had planted 12 years ago when she first bought the land, which was a hay field at the time. Smith said "I do not want to live where we're gonna have to mow hay and have hay fields for the rest of my life." The trees even had to be thinned out because of how much they've grown.
For those who enjoy a nice glass of wine while they're relaxing, Smith has some very reassuring words for you.
"We are located right in the center of the Piney Woods Wine Trail," said Smith. "By staying here, you can hit 6 or 7 wineries and none being more than a 45 minute drive. The Piney Woods Wine Trail is a great experience and makes a perfect weekend. You have Los Pinos around the corner, but you can go and visit others during the day."
Once you've had the homemade chocolate lavender truffles, you may not be able to leave. You've been warned.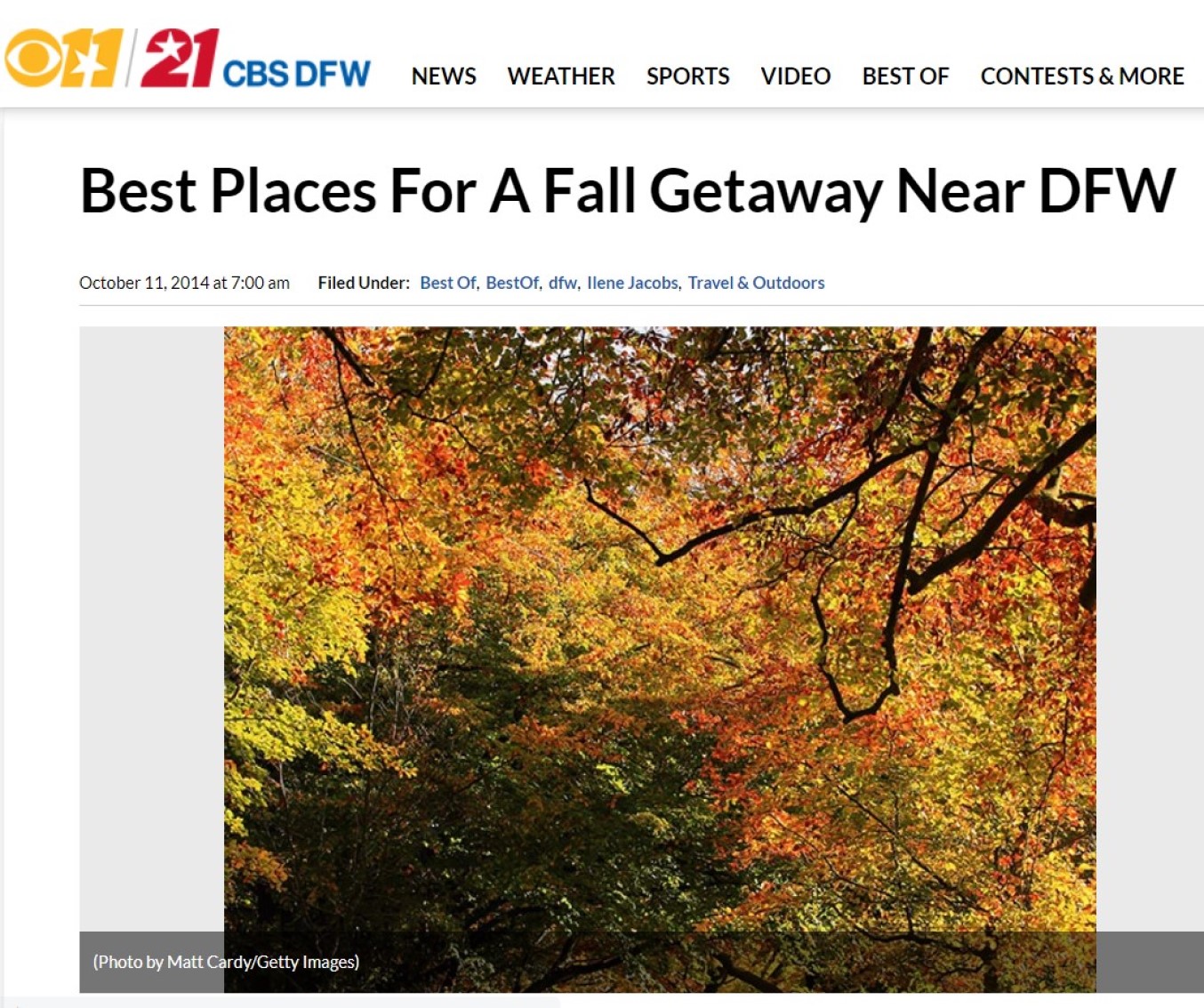 Lavender Mermaid Farm B&B
975 Country Road
Pittsburg, TX 75686
(903) 855-1923
www.lavendermermaid.com
Around 20 scenic miles up the road east of Winnsboro is the town of Pittsburg, where you'll find everything from antique shops and museums to wineries and vineyards. The entire area is perfect for leaf peeping during the fall. But you'll find some of the most stunning foliage at Lake Bob Sandlin State Park. The spectrum of color from the oaks, maple, hickory, redbud and pine make for an ideal photo opt. After a day of sightseeing, relax in one of the luxurious cottages at the Lavender Mermaid Farm, and wake up to a delicious gourmet breakfast in a lovely countryside setting for $149 and up.
As the weather begins to warm and wildflowers start to bloom, spring fever leaps into play. It's time to get out of the house and venture on a road trip. Fill up that tank of gas, grab the camera, and head north, south, east or west for one of these 10 fun weekend getaways. From relaxing wineries, great shops and delightful art to historical museums, dinosaur bones and adventure, there's a quick escape for everyone.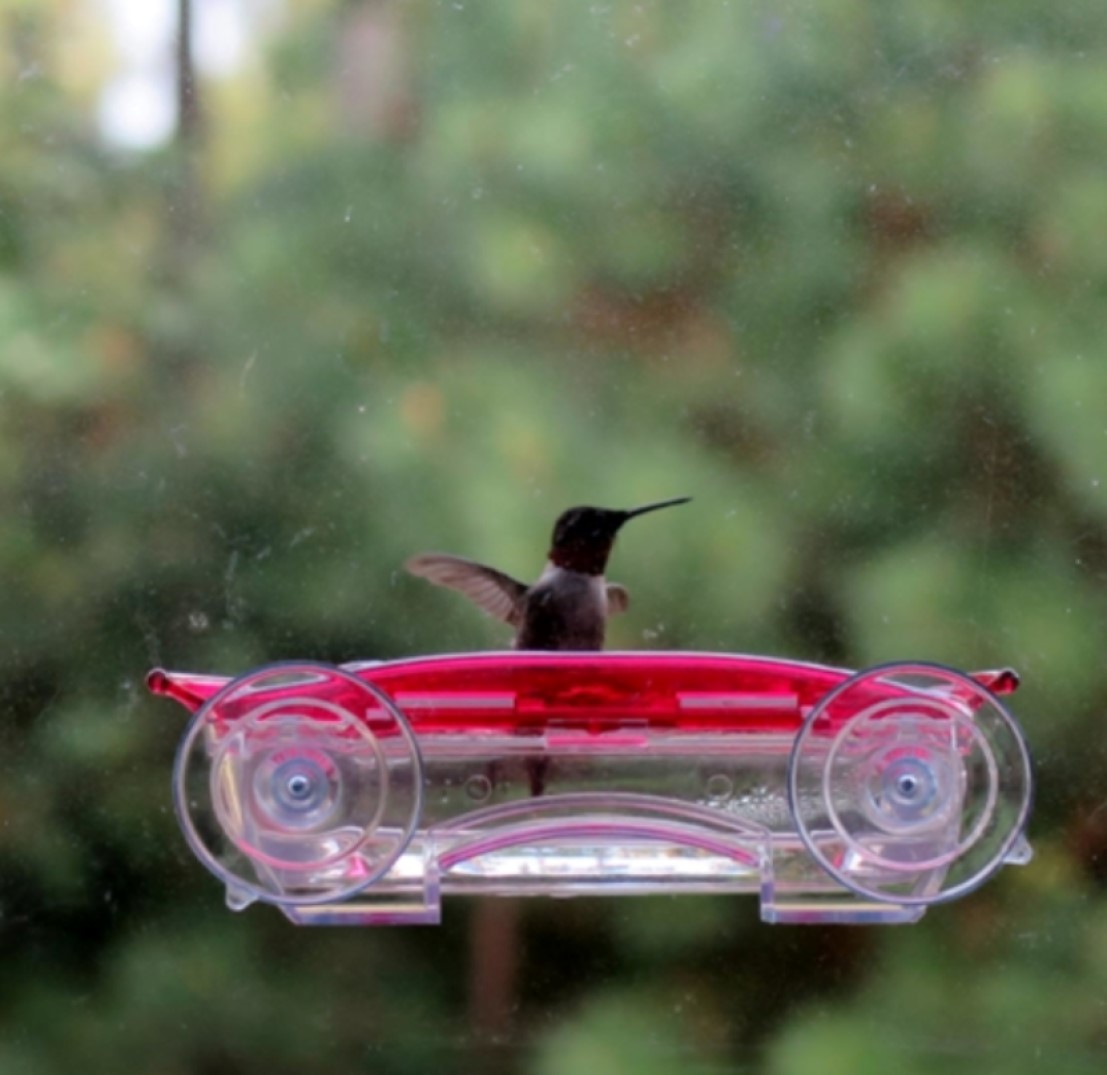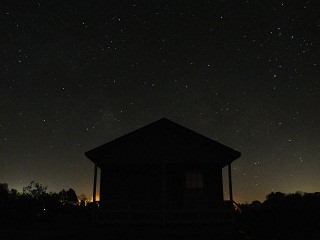 Lavender Mermaid B&B – Countyline Magazine Best B&B.
Best Bed and Breakfast
Lavender Mermaid in Pittsburg. Magical and meticulously detailed with a caring touch, this bed and breakfast is the chosen retreat of East Texans looking to get away from everyday hustle and bustle. The property contains four separate cottages in order for guests to get away with necessary privacy, encompassed by lavender when in season. The cottages have fine Turkish linens and cozy beds. Guests appreciate the Mermaid's eye for detail. Each bathroom offers organic lavender-infused bath products and lavender truffles rest next to bedsides. Guests rave about the breakfast, delivered in a metal picnic basket and consisting of local eggs, scones, fruit salad in lavender syrup, and more.
LMF – In Magazine Texas: Lavender Mermaid Farm: Deep in the Piney Woods, guests enjoy the sweet life of starry nights and fragrance-kissed breezes
BY RYLEE BAILEY // July/August 2017
After abandoning the hustle and bustle of the mortgage industry, Michelle Smith retreated to Pittsburg, Texas, deep in the piney woods, to put all she learned from years of traveling into running a bed-and-breakfast inn.
"I always loved to cook and socialize with friends and family," Smith says. "Being in the city (Dallas), traveling across the country for work and staying at some of the best hotels and eating at the best restaurants allowed me to visualize the perfect getaway."
Smith became friends with one of the owners of nearby Los Pinos Winery who suggested she pursue her dream. While driving to Los Pinos one day, she saw a house with 30 acres of land for sale and bought it.
She updated the house, planted pine trees and drew up plans to add guest cottages.
Her dream became Lavender Mermaid Farm, which consists of five guest cottages and a gift shop.
The cottages face into the woods for privacy. In the back of the cottages is a common courtyard that has gas grills, a fire pit, a covered pavilion and a fountain.
"Our farm is a stargazer's dream," Smith says "Most nights are lit up with stars that seem close enough to touch."
Smith came up with the name Lavender Mermaid from her collection of mermaid memorabilia and a love of lavender.
"We love lavender — the fragrance, healing qualities and beauty," she says. "We planted lavender all around the cottages and the house."
LAVENDER LIFE
The cottages are stocked with Lavender Mermaid's lotions, soaps and linen/body spray made from custom blends of lavender, patchouli, grapefruit and clary sage oils.
"We spray our linen spray on the pillows before each guest arrives," Smith says. "We also leave our signature homemade chocolate lavender truffles so that our guests have sweet dreams."
Fresh scones, homemade jams, quiches, dishes using local eggs and fresh fruit tossed with lavender syrup are delivered to each cottage every morning.
Guests say they love the food.
"Michelle's breakfasts coaxed us out of the wonderful bed," shares a couple from Fort Worth on the inn's website. "Hash-brown crusted quiche is especially yummy."
Smith encourages guests to spend time in Pittsburg. "Pittsburg has many excellent restaurants and don't miss our famous peaches, blueberries and strawberries in the spring," she says.
In the historic downtown, stores sell antiques, gifts and crafts and there's even a 1950s'-style soda fountain.
The city park has a chapel, 75-foot tall prayer tower with four bells from France and a life-size bronze statue of Jesus washing the disciple Peter's feet.
Pittsburg is surrounded by two state parks and five lakes, which provide outdoor recreation and opportunities for fishing, boating and skiing. Located along the Piney Woods Wine Trail, Pittsburg also is within a 30-minute drive of several wineries.