EXTRAS
Make Your Stay Even More Special with These Add-ons
Lavender Mermaid is Now Pleased to Offer 'Extras' You May Order to Make Your Stay Even Better!
We appreciate that time away is special and limited, so we have assembled some Extras to make your stay even better. Whether it's a romantic getaway, girl's trip, or group gathering, you can select a few Extras or one of our Packages. We can also customize a perfect getaway package so you can relax knowing that everything will be taken care of.
Not sure what you want? We are happy to answer any questions and can add your Extras when you call with payment information to finalize your reservation.
Please reserve our special packages 1 week in advance. If you need something last minute, let us know and we will try to accomodate your requests!
LMF SIGNATURE LAVENDER CHOCOLATES
Like our chocolates? Our scrumptious chocolates are made with a touch of lavender making them a special treat. Want some to take home or give as a gift? Select how many you would like and we will have them boxed up and ready in your cottage when you arrive.
$1.75 each
SOUVENIR WINE GLASSES AND CHAMPAGNE FLUTES
The new normal has made safety a priority. We are using all disposable containers to make it safer for you and us. Many people prefer to drink their beverage of choice in a glass. We now have Souvenir Wine Glasses and Champagne Flutes available for purchase to use and take home. They are individually boxed/sealed and in your cottage. You can pay now or if you open the box after checking in, you will be charged for the glass so don't forget to take it with you!
$12 each
PICNIC FOR TWO
We pack the basket; you pick the spot! Enjoy a gourmet-filled basket with delicious sandwiches, salad, a small charcuterie board, fruit, and our signature  chocolate lavender truffles.
$49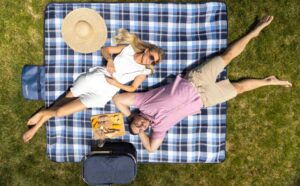 RELAXING MASSAGE
Massage therapy may help you to relax, boost focus, relieve anxiety, and even improve sleep.
Just need a relaxing massage for yourself or for two of you? Our massage therapists offer:
60 Minute Massage
90 Minute Massage
Couples Massage
We will connect you with our massage therapists so you can schedule a time that works for you!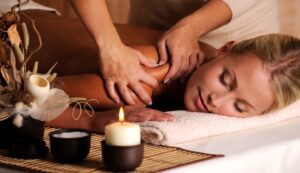 EXTRA BREAKFAST
Feeling extra hungry or want to take an extra breakfast home? Our breakfasts are just one of many reasons that keep our guests coming back! Home-made scones, granola, jams and egg dishes! Order another breakfast with your booking and it will be ready to eat and is packed to-go.
$18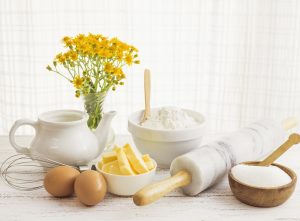 CHARCUTERIE BOARD FOR TWO
Want some delicious snacks? Have some gourmet treats waiting in your cottage upon arrival. Savor our charcuterie board with meats, cheeses, fruit, and artisanal crackers. Made fresh to order.
$42
ROMANCE PACKAGE
Add a special touch to your honeymoon, anniversary, or other romantic getaway with this unforgettable package.
INCLUDES:
Charcuterie Board For Two
8 Signature Chocolate Lavender Truffles
Complimentary bottle of champagne or wine and Souvenir Champagne Flutes or Stemless Wine Glasses (let us know if you would prefer red or white wine)
$109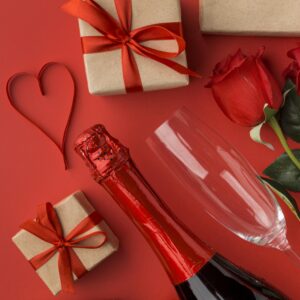 GORGEOUS FLOWER BOUQUET
Why not surprise your special someone with a beautiful bouquet of flowers waiting in your cottage (vase included)!  Let us do the picking and arranging, you get all the credit.
$65